Votre recherche Mac Zimmermann dans la vente
Vente en juin part II.

samedi, 26 juin 2004
Votre assistant d'art personnel
Vous êtes intéressé par des œuvres de Mac Zimmermann?
Nous vous informons volontiers si les œuvres d'art de Mac Zimmermann vendus dans une de nos prochaines vente aux enchères.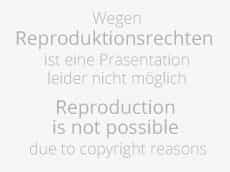 1318
Mac Zimmermann
1912 Stettin-1995 Wasserburg ARTISTEN AM VORMITTAG Bedeutender deutscher Surrealist, Professor an der Münchner Akademie Surreale Wiedergabe von bühnenbildhaft aufgebauter Personenszenerie vor weitem Horizont und hohem Himmel. Weitgehend in Grisaille-Farben gemalt. Öl/Holzplatte. 49 x 91 cm. Re. u. sign. Vs. von Hand des Künstlers in Öl. Titel bezeichnet und dat. 1967 sowie Aufkleber der "Große Kunstausstellung München 1967". Haus der Kunst 08.06.-24.09.1967 mit Ausstellungsnummer "1023". (542732)
Prix de catalogue € 3.800 - 4.600 Prix de catalogue€ 3.800 - 4.600 $ 3,762 - 4,554
£ 3,420 - 4,140
元 26,676 - 32,291
₽ 230,660 - 279,220
This object has been individually compared to the information in the Art Loss Register data bank and is not registered there as stolen or missing.
Votre assistant d'art personnel
Vous voulez être informé quand dans nos prochaines ventes aux enchères une œuvre d'art de Mac Zimmermann sera proposée? Veuillez activer votre assistant d'art personnel.