Your search for Arno Breker in the auction
September Auction Part II.

Saturday, 25 September 2004
Your personal art agent
You are interested in works by Arno Breker?
We are happy to inform you, if works by Arno Breker are to be auctioned in one of our upcoming auctions.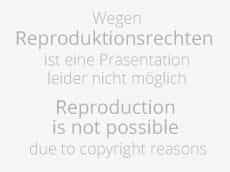 1733
Arno Breker Deutcher Bildhauer des 20. Jahrhunderts
ECCE HOMO
Catalogue price € 2.500 - 3.000 Catalogue price€ 2.500 - 3.000 $ 2,750 - 3,300
£ 2,250 - 2,700
元 17,725 - 21,270
₽ 233,000 - 279,600
Bronzefigur eines leidenden Christus, schlanke Gestalt auf einem steinförmigen Sockel mit ausgebreiteten Armen stehend. Schwärzliche Patina. Entstanden Paris 1968 in einer Auflage von 100 Exemplaren, nach Wachsguss-Verfahren hergestellt und vom Künstler sign. H.: 28 cm. Mit Beizettel der Galerie "Marco-Edition-Godenstein, Bonn" vom 09.12.1974. (542121)
Your personal art agent
You would like to be informed of upcoming auctions if a work by Arno Breker is offered? Activate your personal art agent here.