Your search for Mac Zimmermann in the auction
June Auction Part II.

Saturday, 26 June 2004
Your personal art agent
You are interested in works by Mac Zimmermann?
We are happy to inform you, if works by Mac Zimmermann are to be auctioned in one of our upcoming auctions.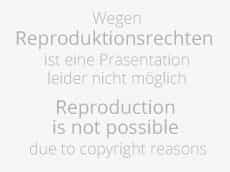 1318
Mac Zimmermann
1912 Stettin-1995 Wasserburg ARTISTEN AM VORMITTAG Bedeutender deutscher Surrealist, Professor an der Münchner Akademie Surreale Wiedergabe von bühnenbildhaft aufgebauter Personenszenerie vor weitem Horizont und hohem Himmel. Weitgehend in Grisaille-Farben gemalt. Öl/Holzplatte. 49 x 91 cm. Re. u. sign. Vs. von Hand des Künstlers in Öl. Titel bezeichnet und dat. 1967 sowie Aufkleber der "Große Kunstausstellung München 1967". Haus der Kunst 08.06.-24.09.1967 mit Ausstellungsnummer "1023". (542732)
Catalogue price € 3.800 - 4.600 Catalogue price€ 3.800 - 4.600 $ 3,990 - 4,830
£ 3,420 - 4,140
元 27,854 - 33,718
₽ 250,990 - 303,830
This object has been individually compared to the information in the Art Loss Register data bank and is not registered there as stolen or missing.
Your personal art agent
You would like to be informed of upcoming auctions if a work by Mac Zimmermann is offered? Activate your personal art agent here.